New Tactics to Engage At-Work Listening

With increased competition from online music sources, the battle for at-work listening among radio stations is more savage than ever. The most recent NuVoodoo Ratings Prospects Study showed that at-work listening is heightened among likely PPM participants – where nearly 60% listen to radio at work, compared to about 40% among those who predict they wouldn't participate in PPM.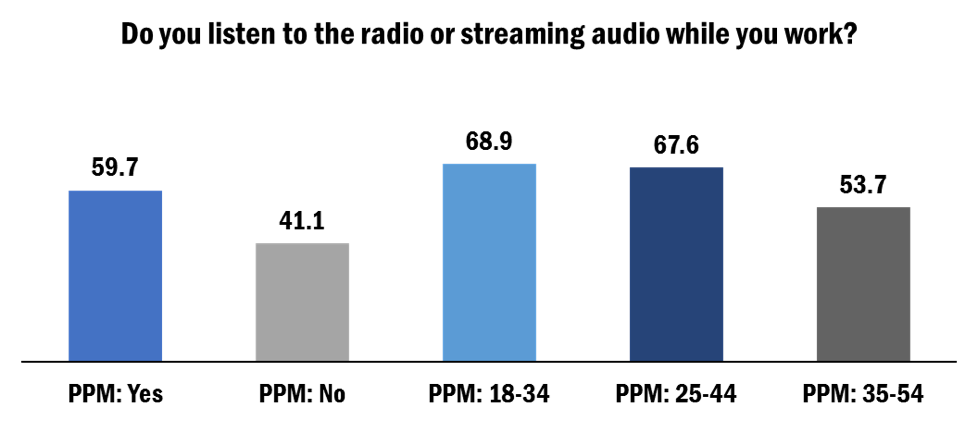 Given the need to sway these types of people, we dived deep, looking for keys to the best-possible tactics to make impressions for our client stations. Even while we're watching residential landline penetration continue to decline, we saw an opportunity for radio stations to reach likely PPM participants at work. Mike O'Connor, NuVoodoo EVP/marketing shares: "There is a surprising receptivity among likely PPM participants to at-work conversations with radio stations. This enables quick gathering of information and significantly fewer calls to obtain critical data and insights than through at-home telemarketing." Clearly, fewer calls means smaller expenditures on that side of the marketing equation – leaving more budget available for other marketing channels or for more prizes.
Even among likely PPM respondents, over half listen at work on a personal device, but likely PPM respondents over-index for controlling a shared listening device at work. This shared listening gives bigger leverage to create more occasions and more quarter hours.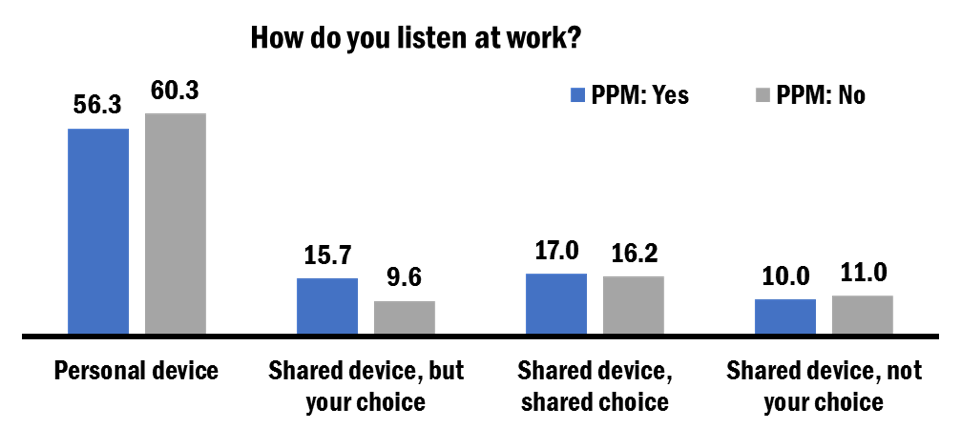 In addition, we see that 9 AM – the emotional start of the workday – is the best overall time for workday contests. Getting a jump on a competitor may be a reason to play for the slightly lower numbers between 8 AM and 9 AM, however.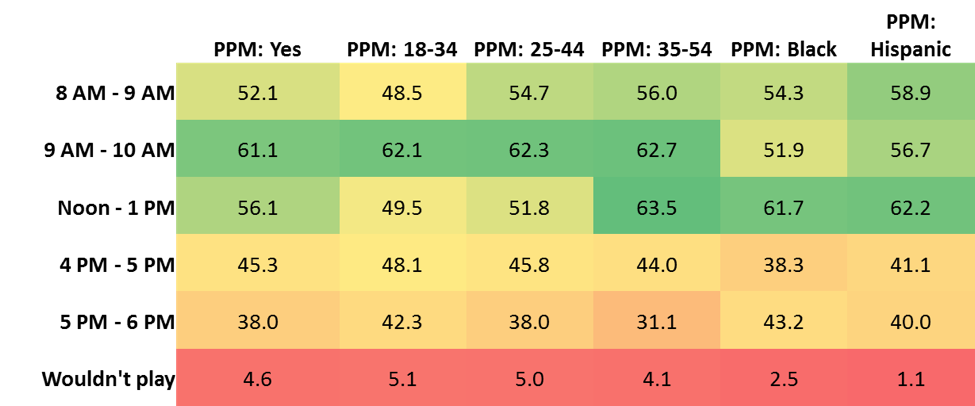 While some demos – and especially ethnic groups – are most receptive during the noon hour (when they can play on their own time, as opposed to the boss' time), we don't think that outweighs the priority to create listening occasions early in the day to maximize at-work AQH.