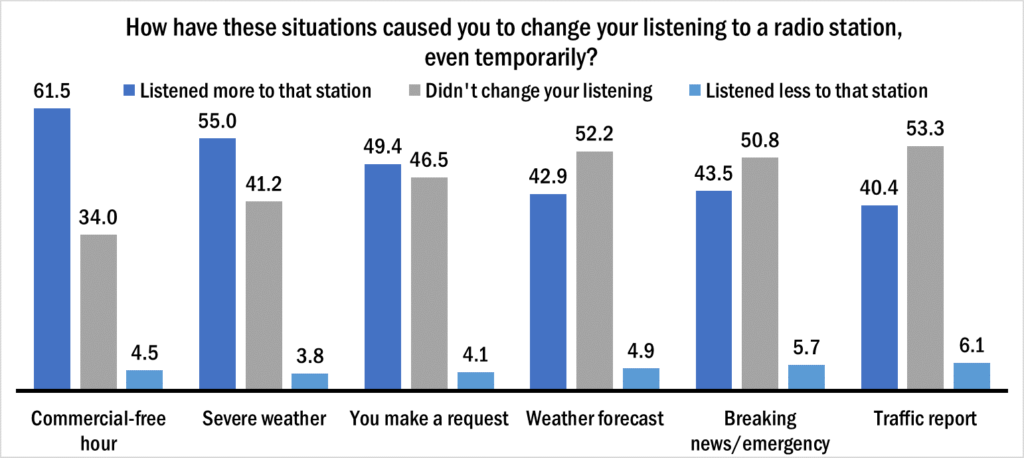 NuVoodoo Ratings Prospects Studies have repeatedly shown the power of commercial-free music sweeps to generate increased TSL from listeners. The only thing nearly as potent in shifting TSL has been severe weather coverage. These data from Ratings Prospects Study show the gravity of severe weather to change listening.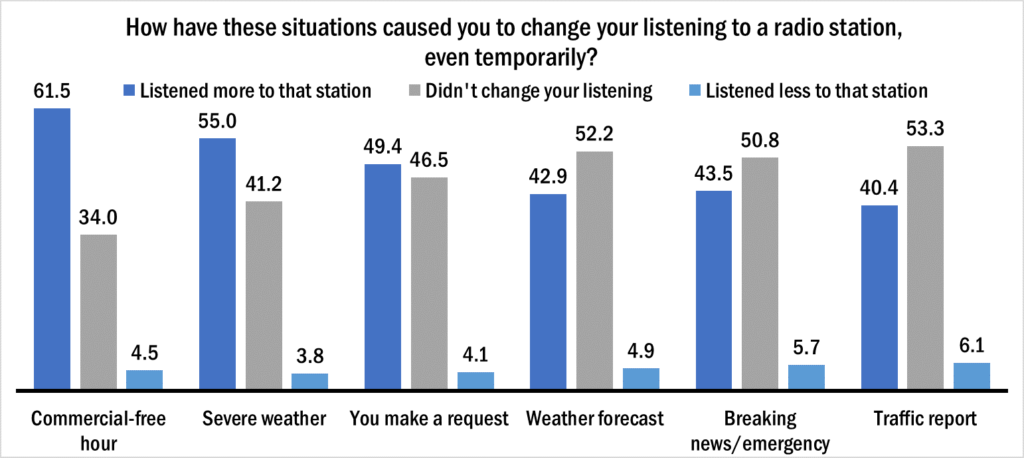 We've joked that severe weather would be a great ratings tactic, if only we could figure out a way to schedule it. It would be the ultimate promotional tool for many spoken word formats. When we net out the potential lift of any of these situations against the far smaller potential for tune out, severe weather is the number one change agent for both News and Talk P1's.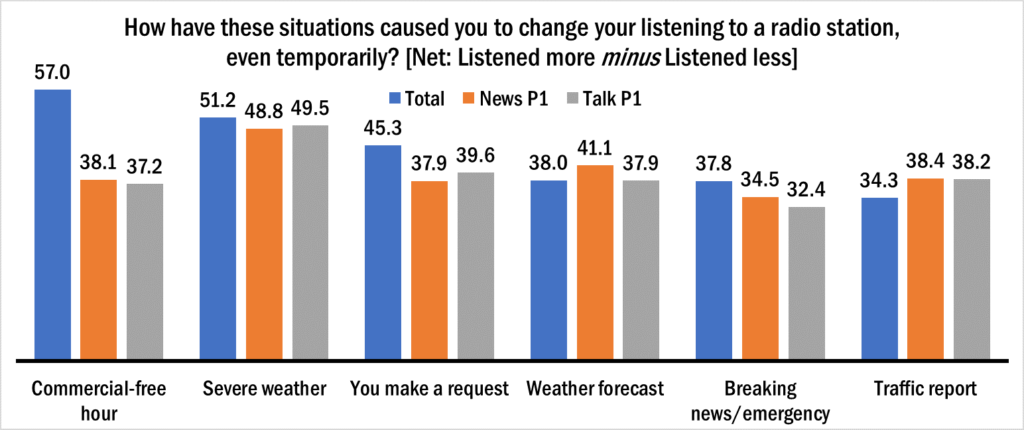 When you view the data through the filter of those most likely to participate in the ratings, the possibilities get more enticing still.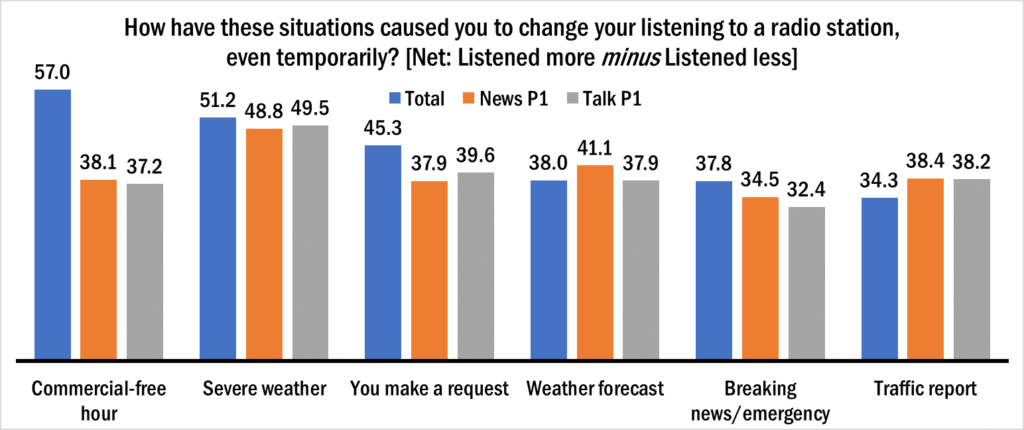 While we still haven't found a way to schedule severe weather, NuVoodoo EVP/Marketing, Mike O'Connor has developed a new capability for the NuVoodoo ad tech stack: First-Alert Weather Branding. Regarding the study results and potential campaigns for Spoken Word stations, O'Connor says, "Severe weather ranks high on our list of catalysts for Spoken Word radio listening, but spending money on severe weather-center branding makes little sense during a string of beautiful, sunny days. With NuVoodoo First-Alert Weather Branding, we can limit client campaign exposure to Nielsen hot Zips, and deploy budget only when those Zips have a threat of severe weather in the forecast."
The addition of predictive AI to the NuVoodoo ad tech stack allows our team to execute dynamic digital campaigns for marketing clients. Need more information or more details? O'Connor's posted a short webinar on these new campaigns at nuvoodoo.com/webinars.