New Research on Live Event Attendance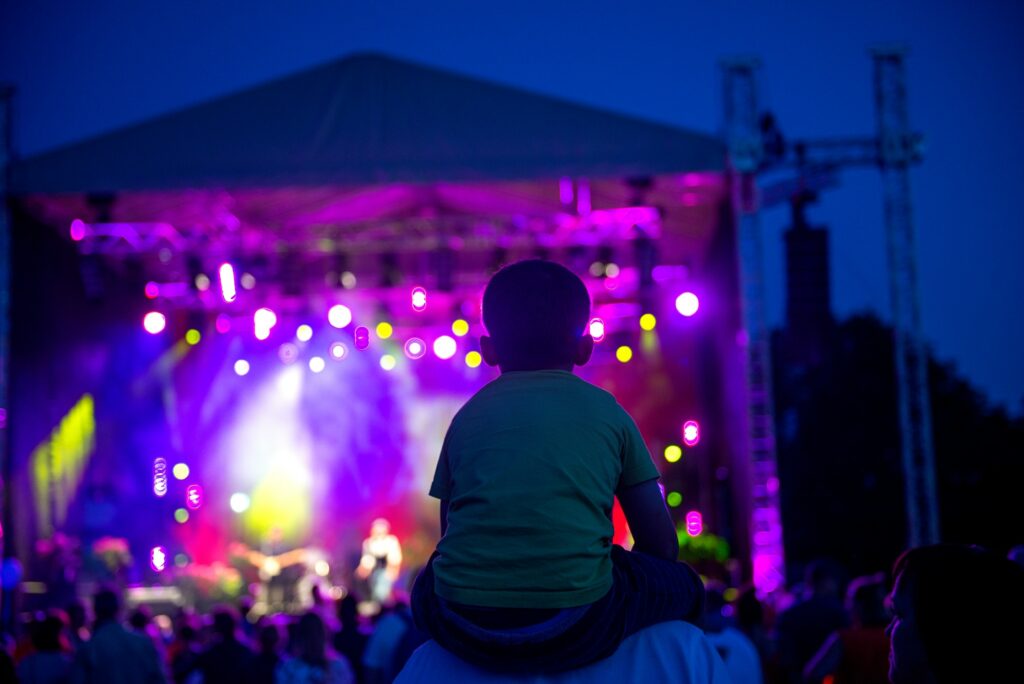 CDC guidance is allowing vaccinated people a great deal more freedom. Vaccination percentages are increasing. New unemployment claims appear to be diminishing. Companies are making plans to get workers back in the office. The prospect of having more people back in their daily commute is good for radio listening. The prospect of having new businesses occupying vacancies in malls and shopping areas is good for radio sales.
Meanwhile, it's an exciting time reconnecting with family and friends, visiting favorite places and just getting out of the house. There's lot of anticipation about getting back to concerts, festivals and sporting events this summer. But the advice in a new study from NuVoodoo suggests that it's going to take some time and patience for the public to be ready to jump in with both feet.
Our latest data says that just over 40% agree that they plan to attend "live events like concerts and festivals this summer." While over half believe "attending outdoor sporting events this summer will be very safe," the percentages drop back to just over 40% who say they'll attend only if there's limited capacity or if temperature checks and facemasks are required. Bottom line: there's nice-sized crop ready to go now, but over half are going to wait and see how it goes for their more adventurous friends and family members.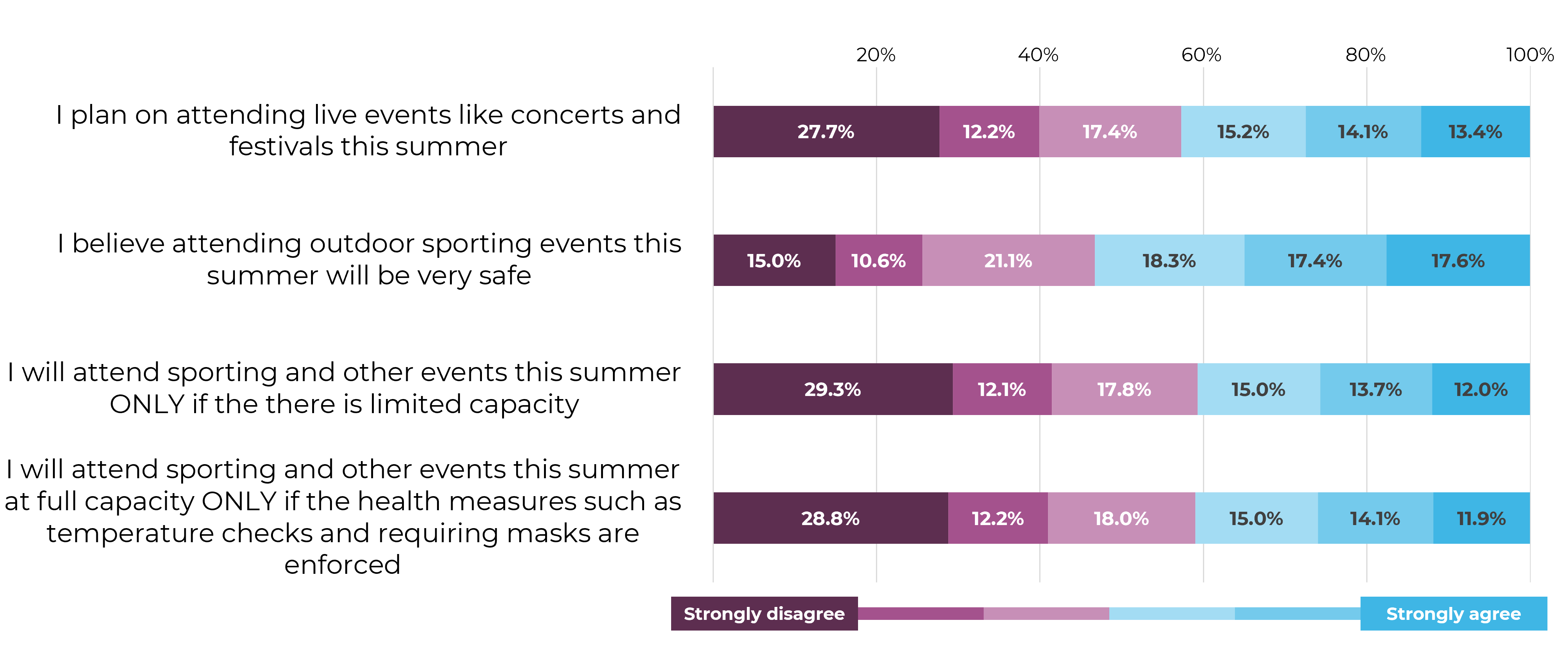 The new study covers a lot of ground, including attending company meetings and business conferences. While many are looking forward to traveling to meetings, seeing people in-person and being able to network, others appreciate the lower costs and smaller time commitment of virtual meetings. Our digital team is collaborating on planned hybrid conferences with clients – where they're planning in-person events, but will be able to open sessions up to wider groups via the power of the NuVoodoo Conference Cloud. See all the data in this new webinar on Thursday, June 3, with additional sessions on June 7 and 15. Register at webinar.nuvoodoo.com.
The webinar will feature a familiar NuVoodoo face, PJ Kling, and shows off two new NuVoodooers: Roger Malinowski (who has a great resume in live events) and Jeri Fields (who adds her long experience in market research working with companies like Ikea, Fruit of the Loom and P&G).
Meanwhile we're getting ready to field NuVoodoo Ratings Prospects Study 18. We want to build our best roadmap ever aimed at helping radio reboot the commute. We're set to look at:
What percentage of the audience expects to get back to their daily commute by fall.
How radio is faring against digital competition for at-work and work-from-home listeners.
Radio's place in the hierarchy of listening choices now available in touch-screen car audio-systems.
Smart speakers, streaming and podcasts.
Most-used social and digital channels, including an update on OTT (Over the Top) video.
Where likely ratings participants notice radio station marketing campaigns.
National and local contest mechanisms and prizes that work.
What drives those willing to wear a meter or fill out a diary AND who listen to radio for an hour or more each day (this fraction of the overall audience makes or breaks ratings).
If you have other areas you think we should explore, shoot me a note at leigh@nuvoodoo.com.