Delta's Impact on Trick-or-Treating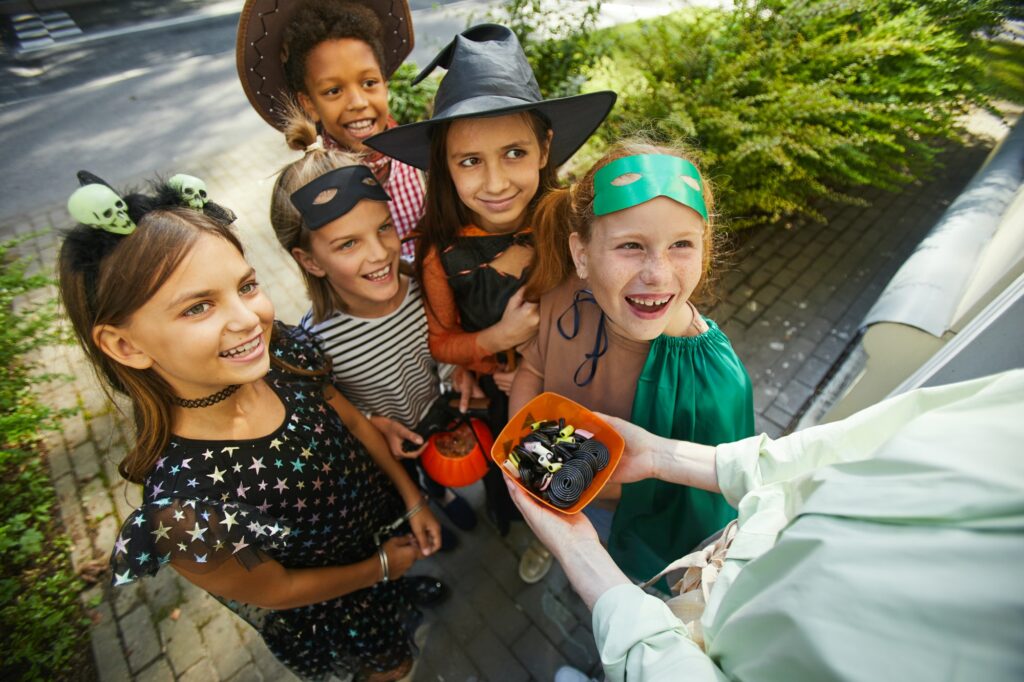 With Halloween just a month away and the Delta variant still dominating pandemic news, we wanted to see how parents of trick-or-treaters were feeling about the holiday. A NuVoodoo Quick Turn Study of 1,966 adults 18-64 nationwide, balanced by age, gender and geography, fielded September 17-19, 2021, provides some clarity.
Among those with children in their households, 42% said concerns over Delta will have an impact on their Halloween plans – significantly higher than the overall sample. Regionally, concern is highest in western states and lowest in midwestern states.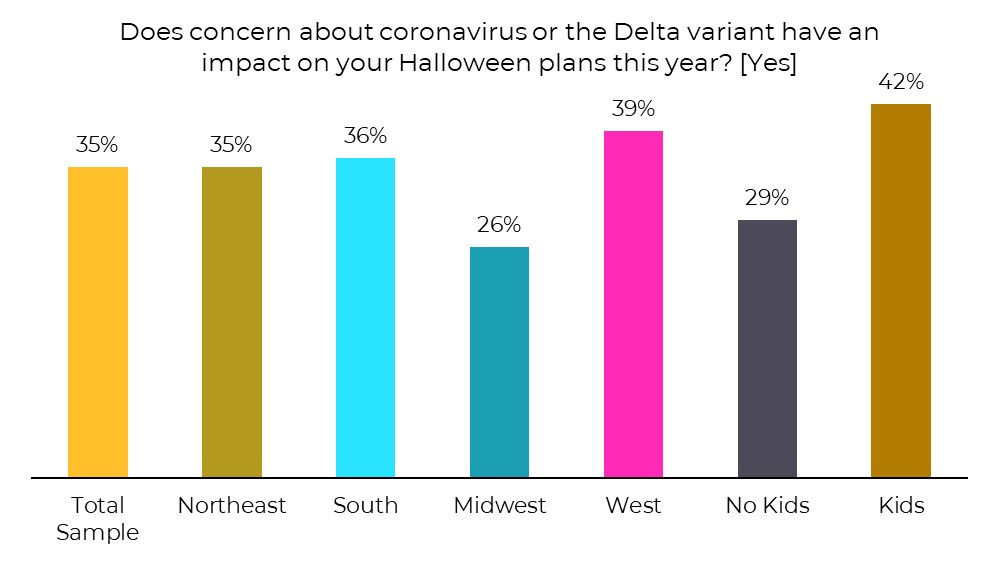 While most say they'll carry on with decorations and treats (45%) or meeting kids at the door to give our candy (27%), Delta concerns are likely to drive the predictions among another 27% of our sample who say they'll ignore any trick-or-treaters who show up on Halloween (11%) or leave candy outside the door and not engage with the children who show up (16%). The percentage of Halloween-avoiders drops 6 points among those with children in their household, suggesting that parents will always do whatever they can to avoid disappointing their children.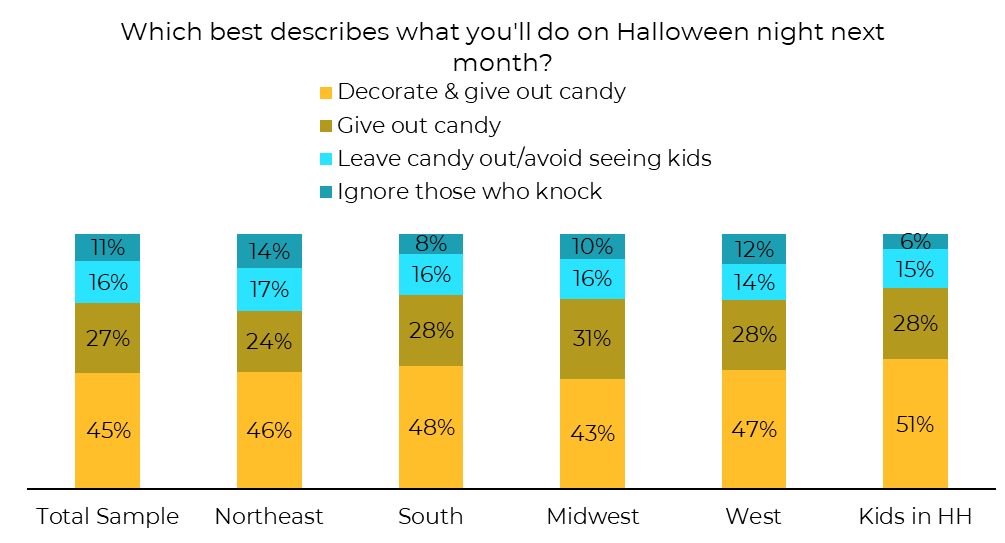 We asked the subset of our sample who not only have children in their households, but specifically have children interested in trick-or-treating, what their children will do for Halloween this year. 41% report that their kids will carry on trick-or-treating either with parental supervision (35%) or on their own (6%). Yet a sizable 31% will be sidelined due to safety concerns directly tied to Delta (23%) or other issues (8%).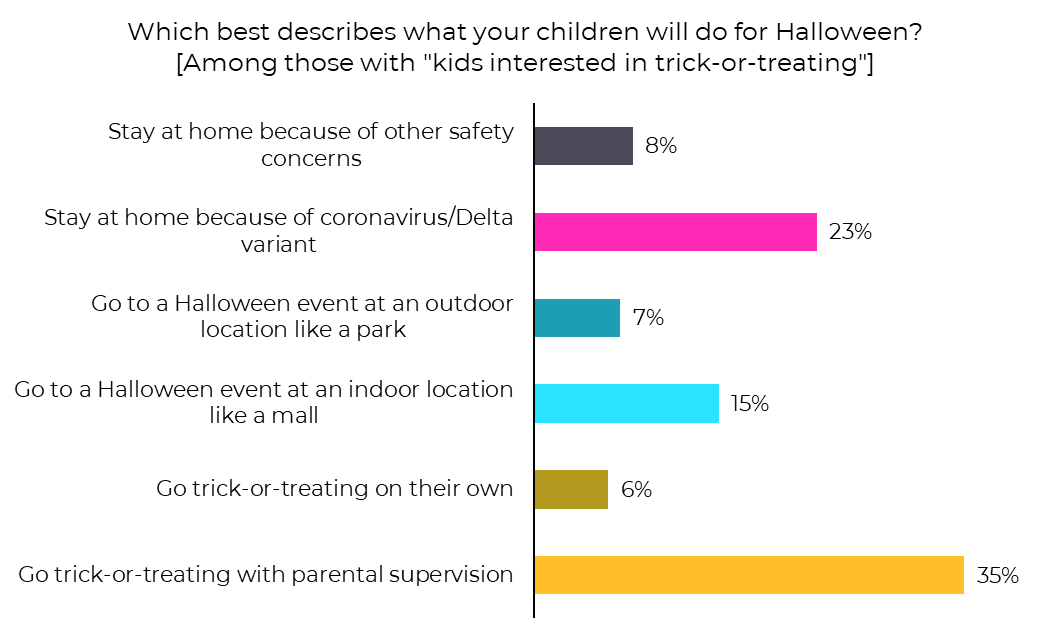 Smaller groups report that they'll take their trick-or-treaters to events in malls (15%) or parks (6%), but it's clear there will be outsized demand for safe opportunities to show off costumes and collect some Halloween loot next month. If your station audience(s) include parents of children in the prime of trick-or-treating years, take note of this opportunity and look for ways to be a hero for those parents.
Next week we're diving in to smartphone app location tracking: the benefits to stations and their advertisers, the barriers smartphone users can put in the way, and the offers you can use to overcome the barriers. Location tracking opens the door to powerful promotional tools for stations – and radio has some advantages on its side.