Sports Radio vs. Sports Podcasts: Gen Z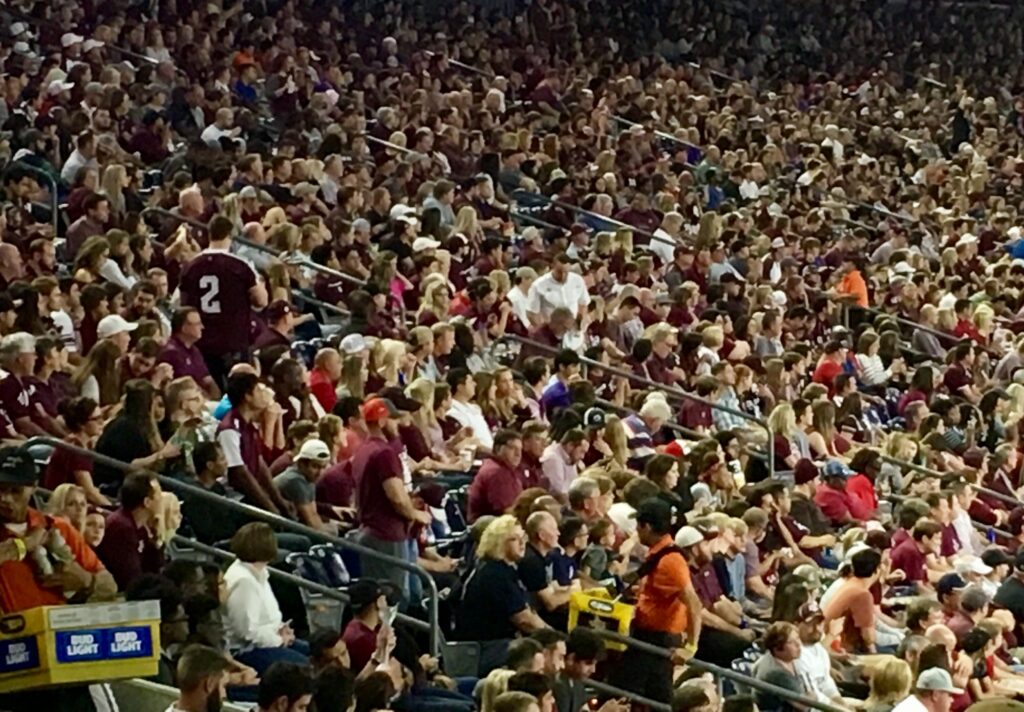 It was a couple of great days last week for the Barrett Sports Media Summit in NYC. Those who could not attend in person were able to log on to a virtual presentation of the event via the NuVoodoo Conference Cloud. Russ Gilbert and his team did an amazing job bringing the feel and function of the event to folks around the country, though being back in New York after two years of the pandemic was grand.
After a wonderful opening session with a distinguished group of sports talk PD's, Carolyn and I had the stage to review findings of a study we conducted with Gen Z sports fans. I mentioned last week that we started the interview with these 14-25's by asking them which sports they participate in now or have participated in the past five years – taking the oldest in the sample back to college days and the youngest in the sample back to grade school. It was fascinating to see fewer than 5% of the males in the sample mentioned baseball – while nearly 20% mentioned soccer and 30% mentioned video games.
Then we set out to learn which sports these Gen Z's are fans of now. Baseball better than doubled its participation numbers – showing 12% of the males in our sample as avid fans of Major League Baseball. Summer and Winter Olympics showed up well in the study – fielded in February while the Winter Games were occurring. Esports is sixth in our overall ranking and draws in more fans than Major League Baseball.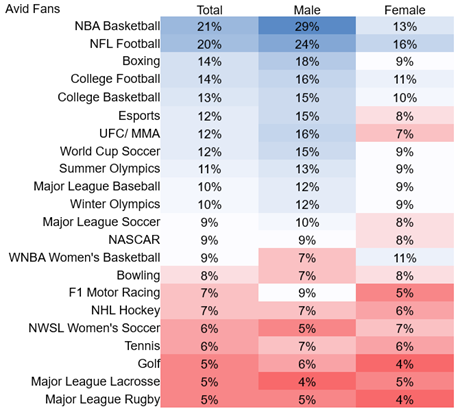 Fans have a lot of options on where to go for the slices of coverage they want. Radio's sweetest spots are as a place for commentary from coaches, players, and experts and as a place for discussions with other fans. But, among Gen Z's – ages 14-25 in our sample – slightly more rely on podcasts for those types of coverage.

It's an important reminder that, while most Millennials had relationships with radio in their tweens and teens, many Gen Z's did not. In addition to creating great podcasts for these younger fans, sports radio must lean on its strength: being live and in the moment. Podcasts can produce great content with coaches, players, and fans – but radio is live. Getting Gen Z's to listen to radio means convincing them you have something they can't get anywhere else. Radio can pivot seamlessly to the newest idea, can deliver scores and breaking stories in the moment.
And speaking of moments, the giddy joy many of us are experiencing getting back to group activities and being in crowds without masks is an opportunity for local radio to use one of its unique abilities: showing up and broadcasting live. Stations sharing this moment with listeners is a great opportunity to make fresh impressions, particularly after the long disruptions of commutes and other habits during the pandemic. It's critical to not only sound great, but to look great too. Showing up and creating buzz is a strength local radio needs to play to more often.