Controlling Horizontal & Vertical (Recycling)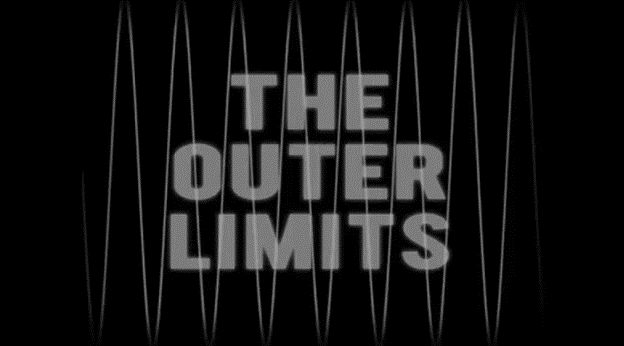 "We will control the horizontal. We will control the vertical" – so said the opening narration of TV's "The Outer Limits," premiering in 1963. You have to be of a certain age to even recall TV sets having controls for horizontal and vertical sync, but it was a good reason to learn what horizontal and vertical meant as a kid. Turns out horizontal and vertical are important.
The session we've been preparing for the All Access Audio Summit 2023 focuses on growing the next tenth of a rating point for your station. Carolyn Gilbert, PJ Kling, and I walk through seven steps to help programmers generate that elusive additional tenth of a rating point. It's all about the numbers that underpin AQH rating – and differentiate it from share. We use real-world examples to come up with low-cost (or no-cost) ways to build ratings. The conference starts on Wednesday, April 26 and our session is on Thursday, April 27, at 3 PM Eastern/12 Noon Pacific. Register at allaccessaudiosummit.com.
Our session deals only briefly with the concepts of horizontal and vertical recycling, so I wanted to give a deeper explanation here. Cume audience for radio refers to the unduplicated listeners who come to a station. Building total week cume generally involves promoting your station outside its own on-air signal (or finding some other way to influence people who don't already listen to you). It's rare, however, that 100% of your total week cume audience listens to your station in every major daypart – and that's where recycling comes into play.
The disparity between daily and weekly cumes in the ratings shows the opportunity for getting listeners to come back to your station day by day. A quick reminder at the end of a daily feature or morning show bit reminding listeners to come back tomorrow for a fresh edition of the feature or bit. A gentle push for workday listeners enjoying your music mix to come back tomorrow. Reminding listeners during the afternoon commute about a feature or guest on the next day's morning show. A quick promo on Friday about special programming on Saturday can help move weekday cume to the weekend. These are examples of horizontal recycling: moving audience through the week for your station.
Vertical recycling involves moving listeners through the day. Telling morning commute listeners about the extended music sweep you've scheduled for the start of the workday. Reminding workday listeners about a contest or feature slated for the ride home in the late afternoon. Giving your evening show a plug during the day. Ensuring that those listening in the early part of the workday come back to the station after lunch. These efforts involve trying to spread your audience through more dayparts in pursuit of bigger ratings at no cost.
You can use the available ratings analysis tools to track progress with your vertical recycling efforts. You can employ custom one-day dayparts to track your efforts with horizontal recycling across the week. We like to think of listeners as coming back daily, but the reality is often far below our expectations. It's not just that the station still exists in those other dayparts and every day of the week. It's a matter of selling listeners about why they'll enjoy the station at those times or find out something new or have a chance to win a contest. What's the benefit they'll get from listening?
The pilot episode of "The Outer Limits," "The Galaxy Being," tells the tale of an engineer for a small town radio station who makes contact with an alien. The nighttime DJ turns up the transmitter power (against instructions) and causes the extraterrestrial to be transmitted to Earth as a three-dimensional electromagnetic being – who ends up killing the DJ. If only they had been using voice tracking.