Case Study: Creating David Samson's Digital Presence with Automated Solutions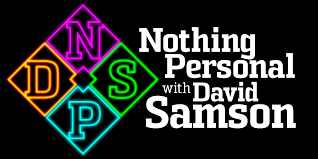 Introduction
Client: David Samson
Service Provider: NuVoodoo Media Productions
Project Duration: 3 Months
Services Provided: Website Development, Automated Workflow, Merchandise Program, SEO Optimization, Interactive Tools, Email Marketing, Enterprise Hosting
Challenge
David Samson, a baseball exec and team owner turned podcaster, approached NuVoodoo Media with the challenge of enhancing his digital presence. He required a website that seamlessly integrated his podcast episodes and YouTube videos, offered a merchandise program, and engaged his audience with interactive tools and email marketing. Additionally, he needed a reliable hosting solution to ensure uninterrupted service during traffic spikes.
Our Approach
Completely Automated Production Workflow
David keeps his team extremely lean and didn't want to assign new work to his already busy producer.  With NuVoodoo's automated production workflow, he and his team can stay focused on creating podcasts and videos, while his website automatically updates with the latest content as soon as it's produced.
Automated On-Demand Merchandise Program
There's a lot of risk inherent in launching a merch program for the first time, especially when it's also your first website. Rather than have to make a large upfront investment to buy merch or try and guess demand from an audience he'd never engaged this way before, we deployed a store that uses on-demand printing and fully automated fulfillment. When customers make a purchase the product gets created and fulfilled by our merch partner. All David needs to do is keep an eye out for the revenue to appear in his bank account a few days later. NuVoodoo's ongoing customer support ensures that David can focus on content creation while we keep the merch store running.
SEO Optimization
David Samson's new website is fully optimized for search engines. NuVoodoo utilizes AI-enhanced automation to transform audio and video content into search-friendly transcripts. These transcripts allow users to interact with the content, improving accessibility and search engine ranking. NuVoodoo also provides ongoing SEO services to maintain high visibility in search results.
Interactive Tools
To boost audience engagement, NuVoodoo integrated interactive tools like polls, contests, and loyalty clubs into the website. These features encourage user participation and build a sense of community around David's content.
Email Marketing
NuVoodoo implemented a comprehensive email marketing strategy that includes both curated and automated campaigns. David's audience receives automated email digests highlighting the week's or month's content. Additionally, strategically timed coupons drive loyalty, and dedicated email sends promote merchandise purchases. David Samson benefits from NuVoodoo's expertise in email marketing to keep his audience engaged and informed.
Enterprise Hosting
To ensure the website can handle any traffic spike, NuVoodoo provides enterprise hosting services. With decades of experience in hosting large media sites, David can rely on NuVoodoo's infrastructure, even during high-demand events like Black Friday.
Results
David Samson has seen significant improvements across various aspects of his digital presence since partnering with NuVoodoo Media Productions:
Efficiency: The automated production workflow has reduced manual content updates, allowing David to focus on content creation.
Merchandise Revenue: The automated merchandise program has increased merchandise sales, with David receiving instant notifications and revenue deposits.
Search Visibility: SEO optimization has resulted in higher search engine rankings, attracting more organic traffic to the website.
Engagement: Interactive tools have boosted audience engagement, creating a stronger community around David's content.
Email Marketing: Email campaigns have increased user retention, loyalty, and merchandise sales.
Reliability: NuVoodoo's enterprise hosting ensures the website remains stable, even during traffic spikes.
Conclusion
NuVoodoo Media Productions has successfully designed and deployed David Samson's digital presence. By implementing automated solutions, optimizing his site for search engines, engaging his audience with interactive tools and email marketing, and providing reliable hosting services, NuVoodoo has helped David thrive in the digital media landscape. If you're looking to enhance your digital presence and streamline your operations, David Samson's success story demonstrates the value of NuVoodoo's services.
Contact tellmemore@NuVoodoo.com today to explore how we can do the same for your business.