Moneyball: The Role of Talent in Relating to the Listener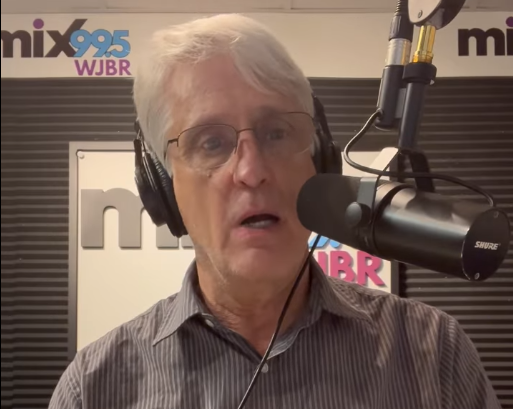 NuVoodoo president Carolyn Gilbert and I often share the writing of these posts, but this one's personal to me, Leigh Jacobs. I've lived in Philly for many years but grew up a few miles down I-95 in Wilmington, Delaware. I caught the "radio bug" at the 10-watt FM station at my high school, started working in radio while in college, and just kept going.
One of my dear friends from high school is known on the air as Mike Rossi. He began hosting the midday show at WSTW (one of two Class B FMs licensed to Wilmington) over 30 years ago. A change in ownership several years ago forced Mike out at WSTW, but he quickly took over middays at Wilmington's other Class B FM, WJBR. That happy ending ended, however, when WJBR was sold to VCY America.
The good folks at Beasley gave the WJBR hosts an opportunity to say goodbye to listeners last week. Mike posted a smartphone recording of his touching farewell on Facebook, linked here. At the 3:07 mark in the video he thanked listeners for sharing time with him; sharing a laugh, smile, or tear; sharing a bit of news; sharing a song they both loved; or a passion for cause in the local community.
I'll admit I got dewy eyed listening to Mike's farewell on the air. As he later remarked to me on the phone, our shared roots in radio have been twisted together for a long time. More importantly, in those few seconds on the air he gave a master class on what should be important for talent who get to host a daypart on a local station. Simply put, he stated how to relate to a listener; how to put what's important to a listener ahead of what might be important to a station.
In the NuVoodoo Ratings Prospects Study back in late June, when we asked listeners for the main reasons they listen to radio stations, right behind "free" came mood enhancement, companionship, and being connected to the local community. And, yes, Gen X (ages 44-54) and Millennials (ages 27-43) are more likely to use radio for mood enhancement, companionship, and being connected to the local community when compared to Gen Z (ages 14-26).

Sure, talent has to talk about the station's upcoming appearance at a car dealer, fitness facility, etc. But programmers and managers owe it to their stations to make sure hosts have the opportunity (and training/support, if needed) to relate to the listener – to put the listener's interest ahead of their own, even if just for a few seconds on a regular basis every quarter hour.
Yes, the music has to be as close to perfect as possible if you're going to satisfy hundreds or thousands of listeners with one music stream. But relating to listeners emotionally serves to build stronger bonds for stations and turn cumers into core listeners.